Automated
AML Compliance
Made Simple
Manual processes and outdated technology are risky and expensive.
Evolve your AML compliance and fight financial crime with simple,
efficient, cost-effective automation.
WATCH OUR VIDEO BELOW Jade ThirdEye is a secure SaaS solution that's purpose-built to automate transaction monitoring, customer screening, case management, and AML reporting, to help you comply with confidence.
Key components of your AML programme are automated with simple workflows and customisation options to suit organisations of any size.
CUSTOMER SCREENING
Integrated ongoing
customer screening
Stay alert for changes in customer risk and effortlessly screen your customers against either Dow Jones or World-Check global watchlists to improve confidence, reduce risks, increase efficiencies in your customer onboarding, and enhance customer due diligence.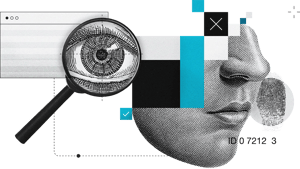 AML CASE MANAGEMENT
A streamlined end-to-end solution to create and manage AML investigations
Perform full investigations into suspicious customer behaviour and house accumulated information in one central place, helping to build a detailed customer profile and to move seamlessly from suspicion to action.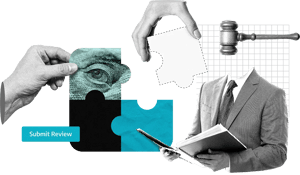 "Manually submitting all reports to AUSTRAC was quite time consuming. Jade ThirdEye is able to extract threshold transactions from our systems and compile a threshold report for us. This report only requires checking of data extracted prior to sending which saves a lot of time. The customer screening tool in Jade ThirdEye has again saved many hours and also ensured all customers are rescreened after a predetermined amount of time."
Mindil Beach Casino Resort
"Choosing Jade ThirdEye provides our members with further peace of mind that the Society has taken enhanced measures to protect against Money Laundering and financial crime. We were very impressed with the level of support Jade ThirdEye provided during implementation, assisting with data integrity to enable a smooth transition from our old solution."
Scottish Building Society
"The solution was tailored to our needs and manageable within a small Financial Crime team. Implementation support was impressive, with expert support and no push for going live till we were satisfied with the testing as well as the ability for the system to perform it's intended role. We finally have a fit for purpose name screening solution."
MLC Life Insurance
"IT and Information Security teams were heavily involved. They were happy with Jade's responses. As a cloud system saves time and effort, the fact that we can rely on Jade to manage the data is a big win for IT. It's far better for the business."
Newcastle Strategic Solutions
"What impressed us most with Jade ThirdEye was an understanding of the sector and their appreciation of our business model. The solution was tailored to our size so manageable within a small Financial Crime team. The system was very intuitive and easy to use, the rules were easy to configure and add. There weren't any other providers in the market that ticked all the boxes for us."
Monmouthshire Building Society
"Jade ThirdEye gave us the power to screen new customers and transactions for an emerging fraud trend within 24 hours of the first case seen. This resulted in suspicious accounts being easily identified, allowing us to quickly alert our branches to customers of concern, while monitoring for them opening online accounts."
Skipton Building Society
"Jade ThirdEye helped us cut through complexity with a unified system for transaction monitoring and customer screening, replacing three outdated legacy systems. The Jade team helped us clarify and enhance our requirements during deployment and for several enhancements thereafter. Recently I requested a relatively complex enhancement that would have taken weeks with the legacy system and the Jade team responded "We'll have it done by the end of the day"."
FinClear
"Before Jade ThirdEye, it was taking a very long time to spot suspicious and unusual activity and flag it. We can now clear the alerts in a timely manner, getting rid of the three-week delay that used to exist."
Fexco
"Jade ThirdEye gave us the power to screen new customers and transactions for an emerging fraud trend within 24 hours of the first case seen. This resulted in suspicious accounts being easily identified, allowing us to quickly alert our branches to customers of concern, while monitoring for them opening online accounts."
Skipton Building Society
"It is intuitive and flexible, and the local support team really understands AML and our business needs, and how that translates into a technical solution."
Police Credit Union
"Unity has been using Jade ThirdEye since it first rolled out in 2013 and have seen the progression from the old user interface into the new user interface. A collaboration of ideas and changes implemented have evolved along with our business evolution. Jade ThirdEye helps us with our goals ensuring AML compliance in a secure way."
Unity
"Implementing the Jade ThirdEye solution is one a number of key enhancements to our AML processes. It is important to InvestNow that we continue to invest in our resources and capabilities as we play our part in the wider prevention of financial crime, and implementing a tool like Jade ThirdEye to automate and manage the growing transaction volume and scale in our business was an easy decision to make."
InvestNow
"Efficiency is important and we can already see that the volume of alerts we see now is far lower. The ability to add weightings and configuration to screening parameters has allowed us to drive down Sanction and PEP false positives."
Newcastle Building Society
"It highlights areas where we are not seeing any activity, which in turn allows us to see why that is. Easy to deal with as well."
TAB
"We were impressed with Jade ThirdEye's insight into our sector and the types of risks we face. Jade Thirdeye allows us to create our own rules in line with our risk and adapt quickly to changing threats, enhancing our efficiency and ability to protect our members from money laundering and financial crime. The communication and support from the Jade ThirdEye Team have been fantastic and continue to give us peace of mind every step of the way."
Progressive Building Society
"We're delighted to be working with Jade ThirdEye. Their flexible solution helps deliver AML and Financial Crime compliance for our growing business and manage our risks as we expand our sustainable lending."
Ecology Building Society
A Scalable SaaS Solution
Jade ThirdEye is a cloud-hosted, SaaS solution, so it's always secure and up-to-date with the latest features, with minimal IT overhead. Plus, there's no need for new hardware or software, and it's easy for users to access through any browser.
Trusted Data Security
As experts in compliance, we always prioritise our customers' data and security. We are ISO 27001 certified, ensuring your data and security is fully protected within a framework of rigorous processes and internal checks.

Optimisation Service
We provide an optimisation service, including a full review of your rules, to help you make the most of your investment and evolve your AML programme.
Local implementation
and 24/7 support
Our local support team gets you up and running during your initial implementation and provides ongoing 24/7 support. Whenever you need us, we're right here.