How can automation and quality data help you evolve your AML/CFT programme?
The end of the year is generally a good time to take a deep breath, take stock of the year past, and plan for the one ahead. We think it's a good time to consider automating your AML/CFT programme, if you haven't already.
To help businesses with this shift, we recently facilitated a panel discussion with industry experts who shared their insights on how you can get better outcomes and improve efficiency by automating your programme and using quality data.
Read on to get the low down on the business case for reducing your risk and meeting your obligations with integrated transaction monitoring and customer screening ...


Who was on the panel?
Proudly facilitated by Ashley Bass, Head of Product at Jade Software, we were delighted to be joined by industry experts from the coal face.
And they were ... drumroll ...
Martin Dilly, Director of MD/AML, CAMS-Audit, Co-chair ACAMS Australasian Chapter
Richard Storey, Risk Solutions Sales Director, for Refinitiv, CAMS
Colin Dixon, Senior Product Manager for Jade ThirdEye, CAMS



What topics were covered?
Best practice methods for meeting your obligations

Trends and changes in regulations and how to be prepared so you can respond to these

What Covid-19 has taught us

How automation and data can be a powerful combination to help you reduce your risk and manage it efficiently

Evaluating vendors and implementing automation tools



How has Covid-19 changed things?
Martin Dilly talked about the changes to Customer Due Diligence (CDD) where Reporting Entities (REs) couldn't do checks in-person or get certified copies.
Colin Dixon observed reporting entities becoming more aware of the risks facing them.
And Richard Storey noted an increased demand for APIs so REs can screen applicants before they become and customers. He also noted REs wanting to screens customer more regularly.
Is it time to excel at something else?
Before people transition to an automated system, they're often bogged down by trying to manage their compliance obligations using spreadsheets.
You'll know it's time to pivot to a smarter way of working when the number of transactions you have to monitor in a timely fashion becomes unwieldy. This can happen as your business grows or as legislation changes.
An automated system can also show you patterns of behaviour that you'll never be able to detect with spreadsheets.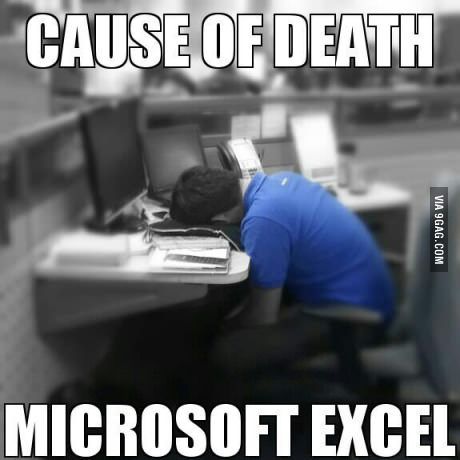 What did attendees say?
We ran a few polls during the webinar to make sure no-one nodded off! And we got some interesting responses to a question about what attendees were prioritising in their AML/CFT programmes for 2021. There was a strong focus on automating transaction monitoring and training staff. Folks were also keen to review and update their transaction monitoring rules.
If you're using Jade ThirdEye, an annual optimisation service is built into your subscription. This is where we review your rules and make sure you're getting the most out of the product.
The low down
Martin Dilly stressed the importance of revisiting your AML programme as your knowledge and experience increases. Having an automation tool is not enough, you need to use it in a way that reflects the risks you've identified for your particular business. Among the legislation changes coming in 2021, Martin highlighted an increased focus on nominee shareholders and beneficial ownership, changes to audit time frames, a focus on domestic PEPs, and the need to comply with sanctions.
Colin Dixon also emphasised the need for agility so you can respond to global changes. But he reassured attendees that legislation changes tend to be slow and well signalled. So you have time to prepare. Just make sure you select an automation tool that can respond to changes in legislation and your business. You can't pick the right system until you've done your risk assessment though, so start there.
Richard Storey echoed the need to understand the risks your organisation faces and make sure the data you're using for screening matches this. For example, you might only need to screen PEPs. But you might also need to check whether people are sanctioned. He also stressed that to monitor transactions effectively you need quality data. And you need to be able to explain to regulators how you're monitoring transactions and who your customers are, so get this clear before your audits.
Final words of wisdom from our panellists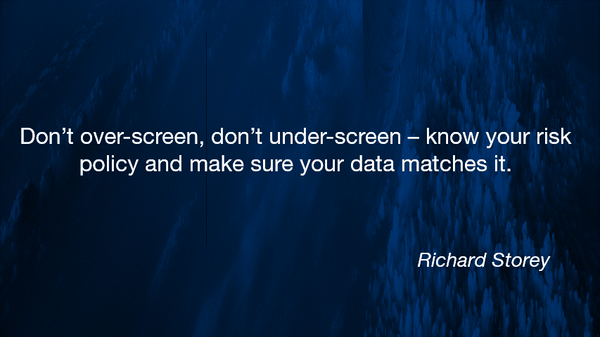 Thanks to everyone who came along and shared their views. We really appreciate you tuning in and joining the discussion on how automation and quality data can mean one less thing to worry about in 2021. To quote the King of Soul, Sam Cooke:
"Ain't that good news, man ain't that news!"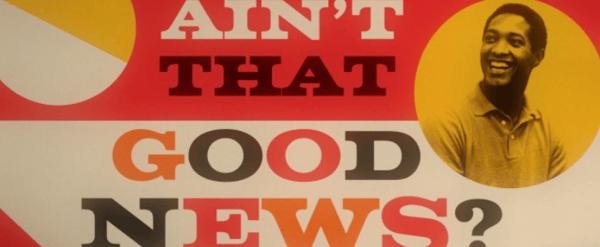 Sorry you missed the webinar? Check out the recording or get in touch and we'll schedule some time to talk.
Get In Touch