ACAMS' second annual Australasia Conference was held in Sydney last month.
One session that stood out was the 'Value of a Financial Crime Utility in AML/CTF Outcomes' knowledge session, moderated by Jeremy Moller, Senior Advisor at Norton Rose Fulbright. This session gave an overview of two recently conceived information sharing technologies/initiatives that aim to leverage sharing of information for the greater good. 

'Value of a Financial Crime Utility in AML/CTF Outcomes' knowledge session
The first of which is the Dutch transaction monitoring initiative, Transaction Monitoring Netherlands (TMNL). This joint initiative was founded in July 2020, and comprises of Dutch banks including ABN AMRO, ING, Rabobank, Triodos Bank, and de Volksbank. These banks work closely together to provide transaction data into the TMNL platform. This collective secure sharing of transactions can allow for more effective transaction monitoring, as unusual new patterns in money laundering and terrorist funding can be recognised that might not have been picked up by an individual bank's transactions.
The second half of the session covered the Singaporean watchlist initiative Collaborative Sharing of ML/TF Information and Cases (COSMIC). This platform is co-created by the Monetary Authority of Singapore (MAS) and major banks in Singapore, including DBS, OCBC, UOB, SCB, Citibank and HSBC. COSMIC has more of a focus on the customer through suspicious reporting information rather than individual transactions, and aims to prevent money laundering, terrorism financing, and proliferation financing through secure information sharing between the above-mentioned banks.
The involved banks provide suspicious reports to one another via the platform to form an industry watchlist that allows for improved customer analysis and insight into commonalities to better understand the risk of the individuals involved. Information is shared in a structured format, allowing for seamless integration with data analytics tools.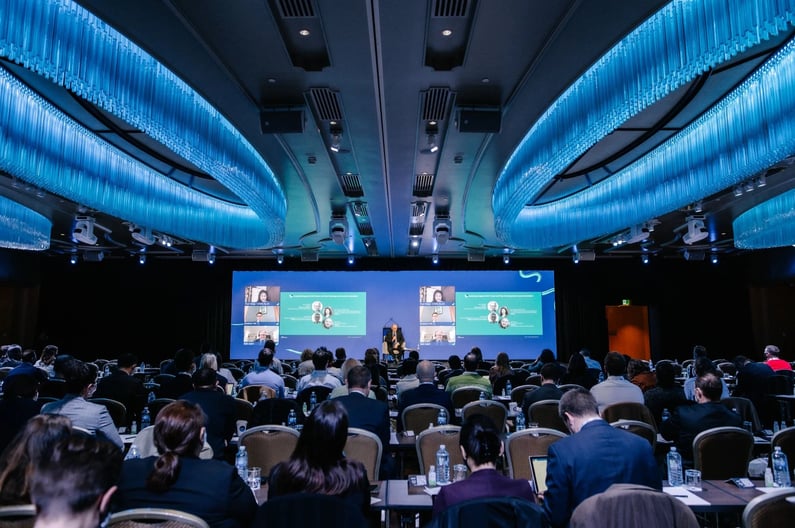 Image source: acams.org
This is a trend we see happening across most regions – private enterprises are increasingly coming together, aided by privacy and security enabled technologies, to begin sharing information. Government/regulators participate to varying extents, which points to a future where collaboration is key to tightening the net and catching more criminals. One example is CIFAS in the UK, where entities contribute and benefit from a collective database of people committing fraud. Having a wider view and a more comprehensive understanding of activity across entities allows for more effective monitoring. It is also critical while criminal activity evolves that entities leverage their collective knowledge to quickly identify and respond to emerging threats and new typologies, leaving no gaps.
Collaborative utilities could prove to be highly beneficial in the fight against financial crime, and this may just be the beginning of what's to come in AML. Watch this space.
Find out how Jade ThirdEye can help you