Scalable SaaS solution
Jade ThirdEye is a cloud-hosted, Software as a Service (SaaS) solution, so it's always secure and up-to-date with the latest features, with minimal IT overhead. Plus, there's no need for new hardware or software, and it's easy for users to access through any browser.
Trusted Data Security
As experts in compliance, we always prioritise our customers' data and security. We are ISO 27001: 2013 certified, ensuring your data and security is fully protected within a framework of rigorous processes and internal checks. Our customer-centered approach means every member of the Jade ThirdEye team is focused on ensuring your data is secure and protected.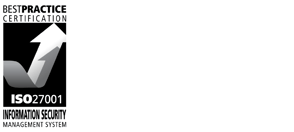 Optimisation Service
An annual optimisation service, including a full review of your rules, is included with your subscription to help you make the most of your investment and evolve your AML programme in this changing world.
Local implementation and support
Our local support team gets you up and running during your initial implementation and provides 24/7 support. Whenever you need us, we're right here.